Hello chaps,
Winner Dave here, just finished my KV1s. That's another 10 tanks done, so I've only got the armoured cars (BA-10s), tankodesantniki and the plane then my army is finished.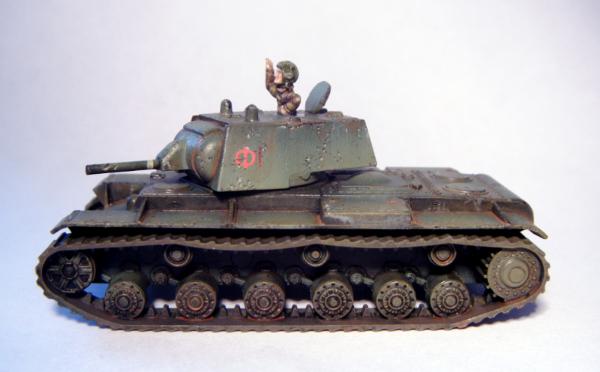 These tanks were a joy to paint, unfortuantely I seemed to rush painting them so I'm not quite getting the results I want. I think I'm close to painters burn out…oh dear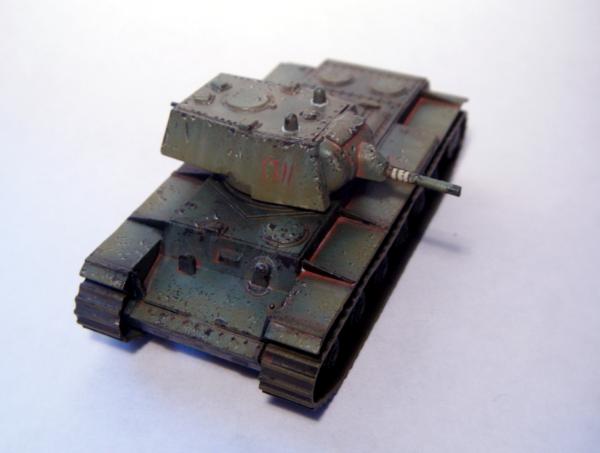 As they are big tanks I think they'd benefit from a camo paint scheme, but I wanted them to fit with the rest of the army.
This guy will by the Battalion commander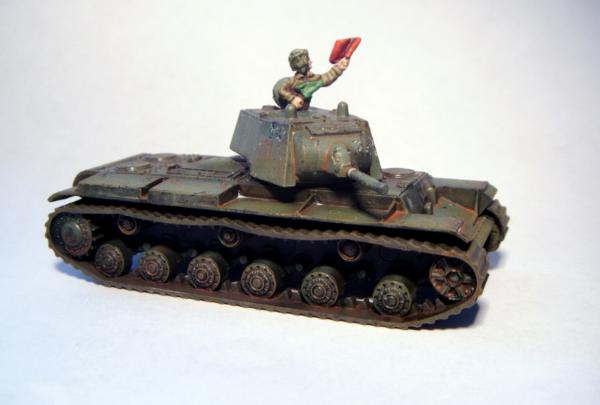 …a couple of days later…
Casting a critcal eye over them, I think I was a bit heavy handed with the light rust and applied the matt varnish too thickly, which is what has caused the white bits in the recesses, but its not really visible by eye.